It's no secret that social media has taken the world by storm. It has become a vital part of people's lives and routines and has also grown in importance for marketers and brands to target their customers with social marketing strategies that stand out above the competition. Keeping up to date with the latest social media trends and changes for 2022 can give brands the opportunity to thrive above their competitors with engaging and informative content.
With the growing importance social advertising and awareness provides to brands, keeping on top of trending topics and high-performing creative outputs is critical to swimming with the tide in the digital world of influencing and consumer engagement. Evolving and adapting content for social channels is vital in order to maintain a brands relevancy in 2022. According to the Sprout Social Index, there is a magnified focus on increasing brand awareness (58%) and increasing community engagement (41%) for 2022 across brands from a B2B and B2C perspective[1]. To reach this, brands should be monitoring their exposure and connections across their social channels in order to reach the most common goals for this year.
Exposure across social channels (such as TikTok, Facebook and Instagram) has had a heightened focus towards short form video and snackable content. Social channels have become a crowded space, buzzing with opinions, entertainment and Ads scrambling for their target viewers' attention. Because of this bombardment of constant information, it can be difficult for a brand to excel above the noise. To overcome this, brands need to develop a marketing budget to reach new audiences, increase brand awareness and promote services beyond posting organically across social platforms. Marketing budgets can include the use of paid social, which can drive awareness and sales in the brand. At Right Formula, we work closely with one of our clients Casio, using paid social to target their relevant audience to increase consideration and sales in their watches. Paid social is constantly growing in importance, as it can be tough on organic reach in the current online landscape.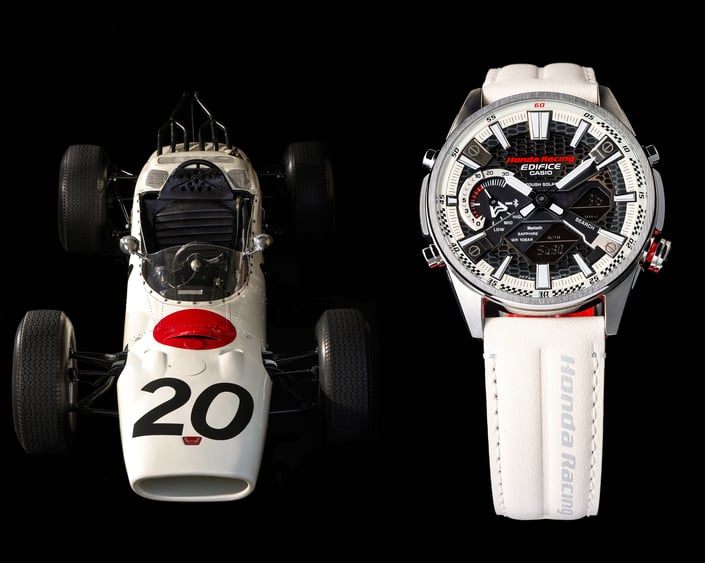 Although creating the right content for the right channels should be paramount following today's digital trends, brands should also be ensuring the content is distributed to the 'right audience'. By using specialist platforms, we can understand the customer personas of the brand and target them with content we know they will be interested in. Since the fast development of the on-demand digital era, viewers' watch time has descended to an average of 8 seconds. For brands to promote swiftly and effectively to an agitated and unfocused demographic, it is now essential to communicate your brands message to the correct audience within the first three seconds of footage to cut through the noise and condense the message into easy consumption to the target market.
TikTok is the latest pioneer to succeed in the digital realm, with a multitude of brands using it as a go-to platform to showcase engaging short-form content. A study by Kantar found consumers categorized TikTok ads as "more inspiring and enjoyable than ads on other platforms", which gives brands and advertisers the opportunity to make specifically catered "snackable" content that organically slots into the creative and reactive world of TikTok. Using Right Formula Productions, our team can react quickly to activities taking place and provide a cost-effective resource that focuses on both long and short-form content catered for social platforms.
Another example of where we have produced content with this in mind is working with one of our clients, SAP. Although bite-size content is important to spread awareness quickly without overwhelming our audience with information, we also ensure that long-form content is easily accessible if the viewers wish to learn more about the exciting campaigns SAP is working on with Formula E. Instagram is also (unsurprisingly) pulling a bigger focus on short-form content to keep in competition with TikTok, with Reels due to grow in priority for the coming year. It is still a platform worth exploring and focusing on, despite a decrease in reach, as it remains one of six social networks that have more than a billion users. Although the dependency on social content is necessary for reaching a wider network of people for awareness and consideration, the multi-use of content in different formats can not only be shared across digital channels, but also used to distribute to broadcasters to generate TV exposure. This is another cost-effective resource that Right Formula offers with our production team.
With the chronological feed making a comeback to Instagram in 2022, viewers will be able to flick between the Favourite Feed, Following Feed and the Home Feed. Users will have the option to handpick accounts that inspire them and to keep up to date on their interests and hobbies, which means it has become more important than ever for brands to create high-engaging and memorable content that pushes boundaries and leaves a memorable mark. The aim from creating informative and bespoke content should be to drive as many likes, comments, saves and clicks as possible, to build a momentum with the brands existing community and to expand it to new audiences.
We can all agree that social platforms have reshaped how we gather information and how we communicate, and it's the first destination users go to when sourcing news on products and services. Taking the above trending factors for 2022 on board, it's clear to see the increasing importance of social media advertising to brands, and why evolving and adapting content for their social channels is vital in order to maintain their relevancy and engagement for 2022.