The summer months are some of the busiest for many of the sporting calendars, and this year Right Formula's teams were out in force activating at numerous world-renowned sports events across the globe. For our clients, Q3 contained some of the most exciting events of the season including a home race in Formula 1 with the British Grand Prix at Silverstone, a fan-favourite at the Italian Grand Prix in Monza, and jam-packed calendars within Golf and Formula E. From world-class VIP guest experiences to innovative launch events, we'd like to take a look at some of Right Formula's most exciting highlights across recent months.
Our account teams were certainly thrown into action over the first weekend of July, hitting the ground running at the British Grand Prix. On Thursday at Silverstone's media day, Right Formula kicked things off with a ground-breaking launch event for a new not-for-profit global initiative >= More Than Equal, co-founded by entrepreneur Karel Komarek and former F1 driver David Coulthard. The aim: to find and support the next female Driver's World Champion. Since conception Right Formula has supported >= More Than Equal and was delighted to activate the initiative that is the first of its kind, driving for gender diversity within motorsport.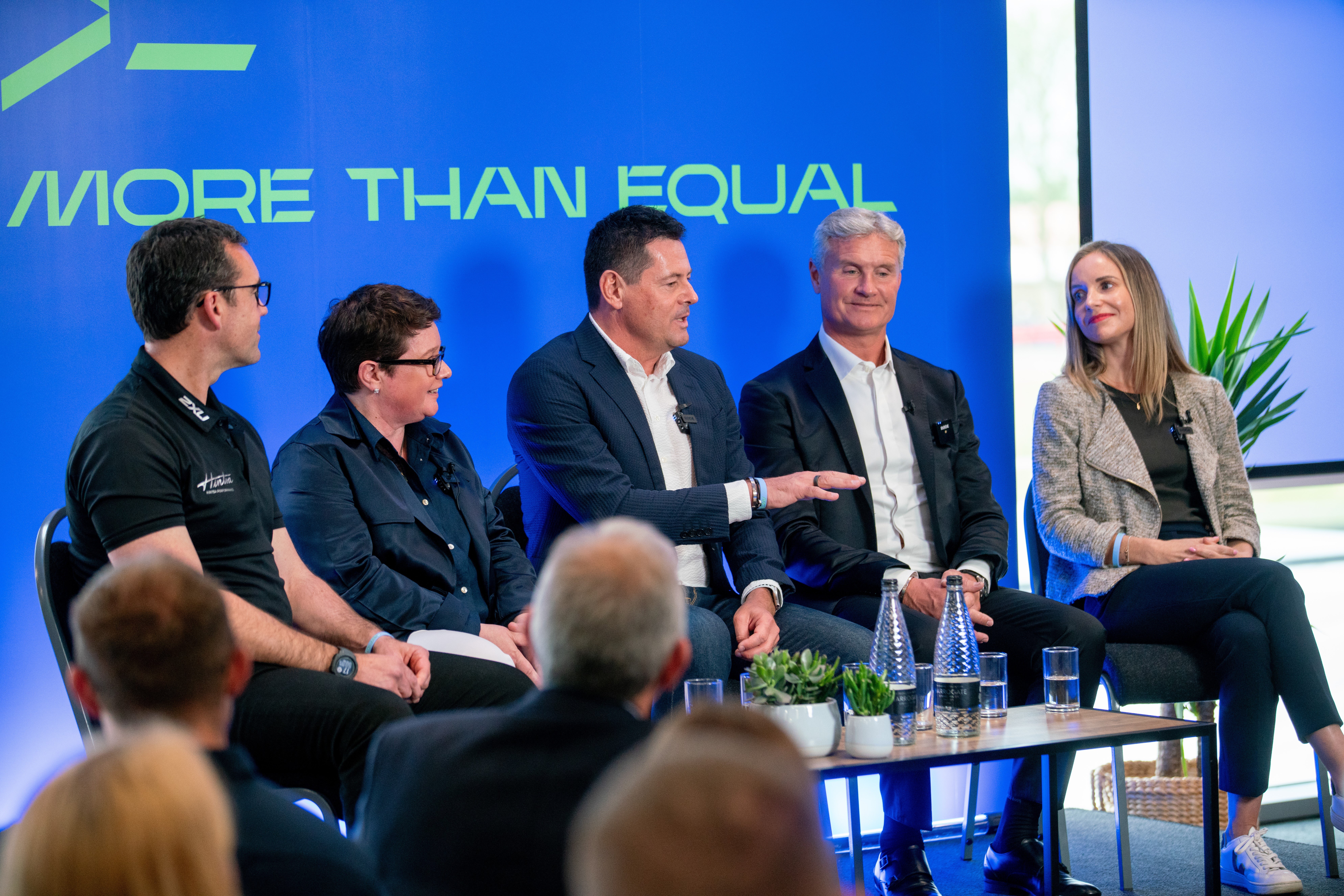 From inception to launch, the initiative utilised the wide array of skillsets offered to clients by Right Formula including support from the Commercial and Communications teams. From the building of key project components including brand image through to the onboarding of key advisory board members, Right Formula executed a successful launch event hosted by F1 presenter Ariana Bravo that included a live panel interview with industry experts. Through the syndication of press materials including VNR, the launch generated global news coverage that reached millions.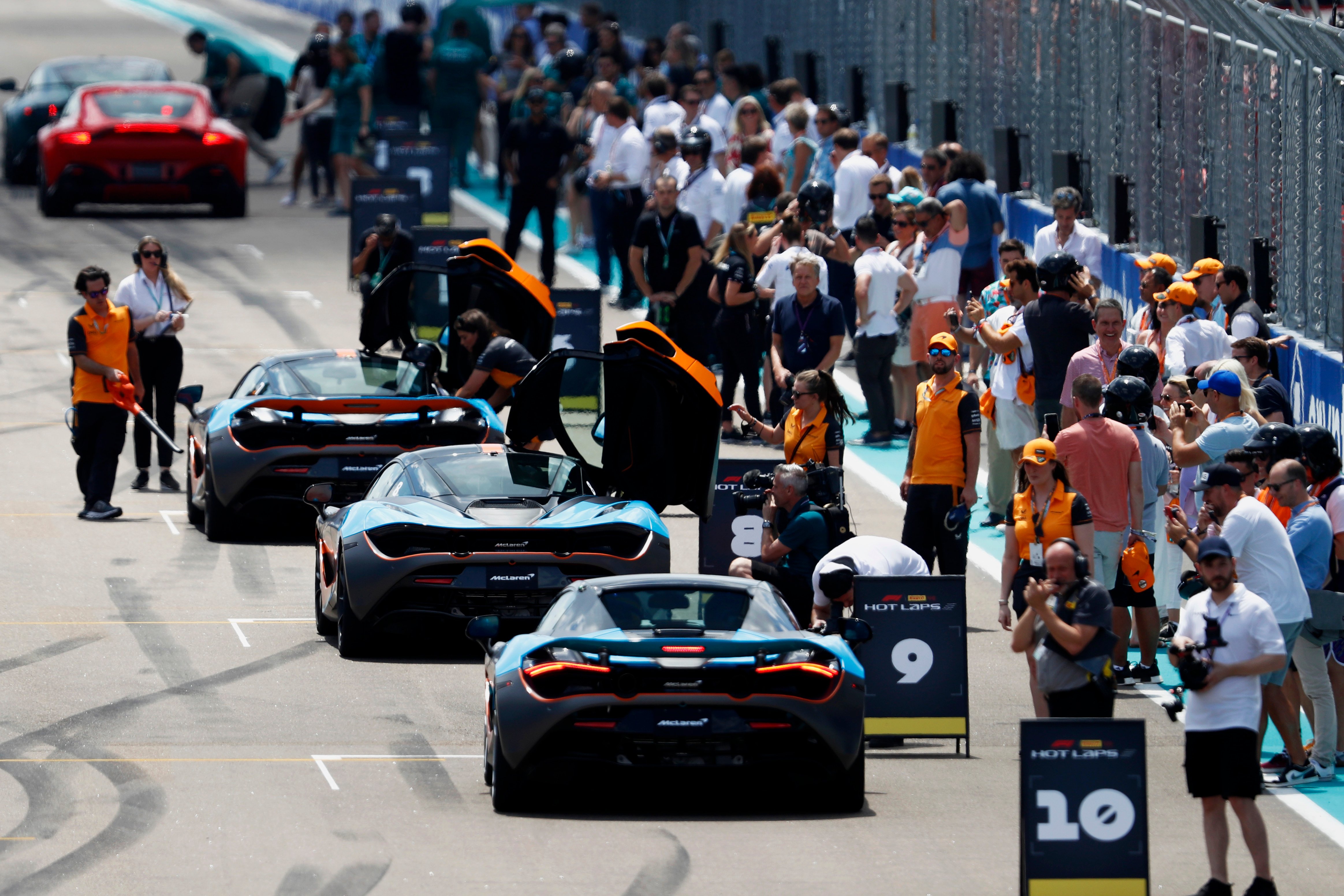 Home From Home: Silverstone Grand Prix
As the Silverstone weekend continued, Right Formula had several teams on the ground activating across some of the circuit's top VIP hospitality programmes. Our Pirelli Hot Laps team had a busy schedule over the summer months, with Silverstone its focus. Pirelli Hot Laps is a high-speed track activation where guests are driven by a professional racing driver in classic road supercars. The team arrived on home turf and delivered four sessions across the British GP with over 190 guests participating and 11 cars from four different manufacturers. After a successful stint at Silverstone, our team pushed on preparing for a unique Hot Laps programme at Monza, where our client Pirelli are the title sponsors of the race. The team lead many successful programmes over the chosen months and are looking forward to continuing this into the second half of the season.
The Silverstone GP also saw numerous activations across the race weekend led by our Bang & Olufsen account team. Right Formula organised for B&O to host several media at Williams HQ and led factory and experience tours. Trackside our team managed exclusive garage tours, pit lane walks and 1-2-1 interviews for the guests with Alex Albon. Simultaneously to the home race, our team were also responsible for running a nationwide eRacing competition across stores in the UK, a chance for fans to win a 'Money can't buy prize' of an exclusive Silverstone 2023 experience with B&O x Williams. They also arranged a private event held at the B&O store in Bicester Village with a driver appearance, Q&A and a modern simulator experience.
Electric Feeling: Formula E Finale
Our client roster also includes several brands within the ABB FIA Formula E World Championship, and we are proud of our teams who activated cross-continental events of the highest calibre at some of the most thrilling E-Prix of Season 8.
Earlier in May, Right Formula announced our new appointment by Stoli Group, the leading global ultra-premium spirits and wines company, to manage the organisation's elit™ Vodka partnership with ROKiT Venturi Racing. It wasn't long before our account team flew across the globe, kicking off our largest activation for elit™ at the New York E-Prix. We organised a luxury 4-day guest programme for elit™ x ROKiT Venturi guests, with daily off-site premium dinners, a boat cruise down the Hudson River and a Sveta Stoli drinks pop-up with all proceeds going to World Central Kitchen in support of Ukraine. However, the highlight for our guests was the elit™ Vodka Race Suite, with a skyline view overlooking the New York E-Prix track and a bar complete with the full Stoli group portfolio. Right Formula's elit™ team hosted over 100 guests on the Saturday with activity that was inclusive of a vodka tasting room, complete influencer programme, pit lane access, driver appearances and garage tours.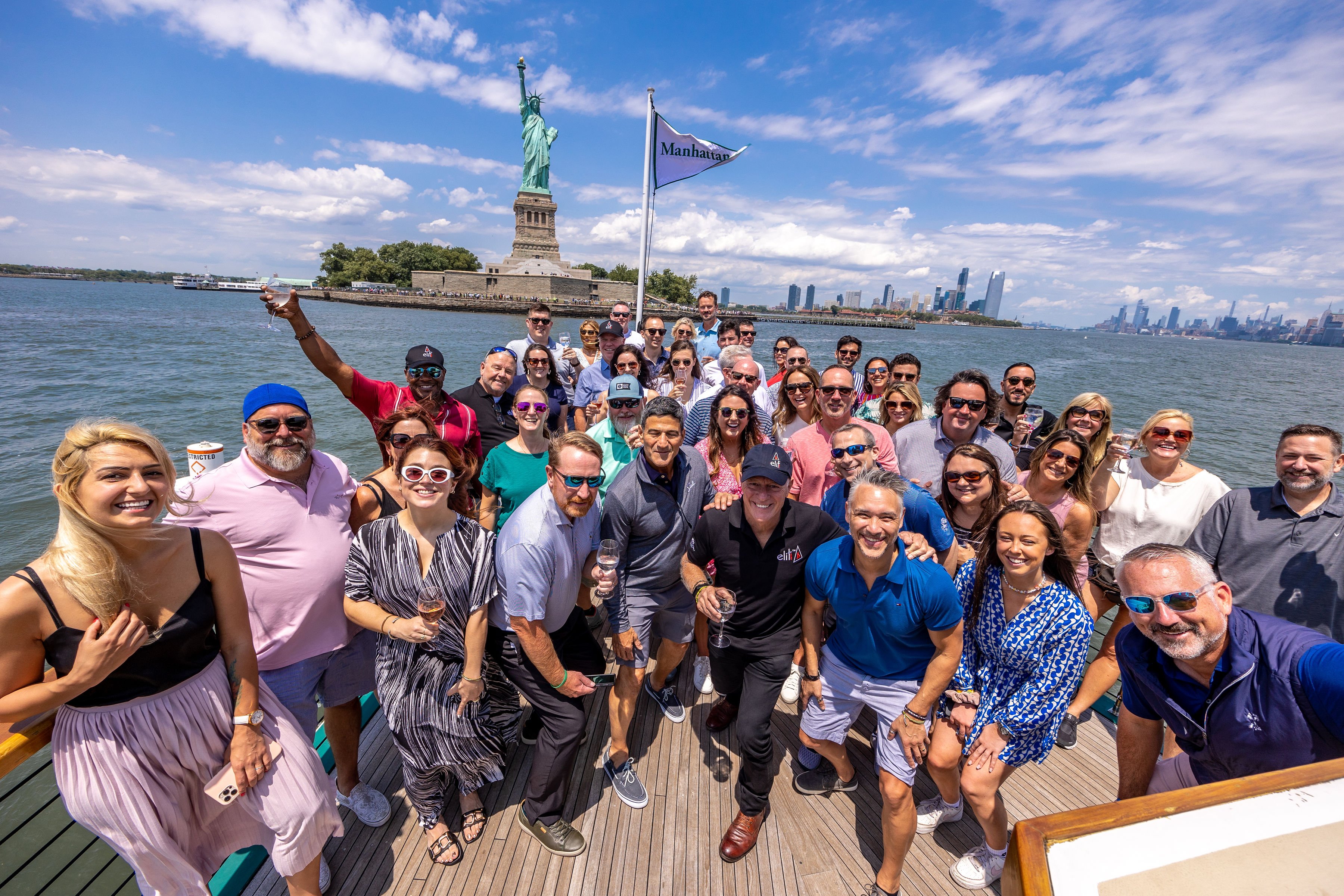 As July ended, the FIA Formula E moved back across the pond to London where Right Formula's elit™ team were challenged once again. The team ran an action-packed race suite for 55 guests, with a vodka tasting room, pit lane access and an elit™ afterparty for all guests and team members at the trackside pub, The Fox. Right Formula's motorsport expertise was also put to use for Season 8 to lead on multiple activations for our long-term client SAP and their partnership with the Mercedes-EQ Formula E team. At August's Seoul E-Prix, Right Formula's team executed a high-end local market guest programme hosted in collaboration with SAP'S Automotive IBU team. Aside from running a tailored VIP hospitality programme in the EMOTION Club at the South Korean race, the key aim was to help SAP share knowledge of their sustainability innovations and how SAP technology has enabled the team to be a sustainable intelligent enterprise, including an off-site Automotive Innovation Day with guest speakers from the Mercedes-EQ Formula E team.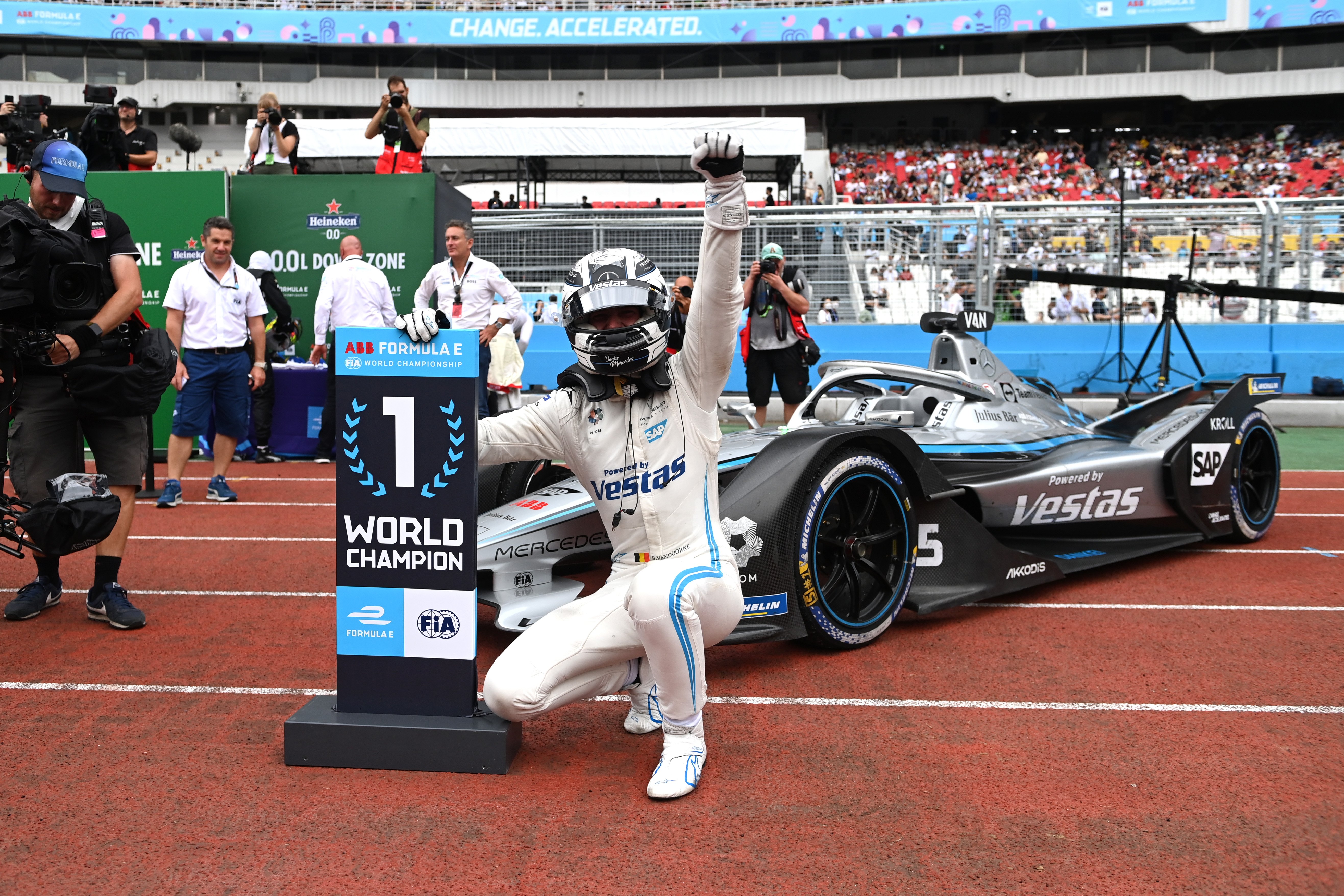 On Course With Activation
Our long-term partnership with Loch Lomond Whiskies saw Right Formula's team on the ground again at some of the biggest golfing tournaments of 2022. In July, during the week of The 150th Open, Loch Lomond Whiskies had numerous on-site activities that amplified their partnership as the 'Spirit of The Open' to golf fans both at the event and watching at home. Our team delivered all on-site activities for Loch Lomond Whiskies in the famous grounds of The Old Course, St. Andrews, inclusive of a VIP hospitality suite & public bar, a whisky tasting lounge for 850 guests, a Loch Lomond Whiskies shop and multiple ambassador and talent appearances. The dedication from Right Formula's team ensured an enjoyable week of high-level hospitality for all guests, with notable attendees such as The Prince of Monaco, Gavin Hastings and Martin Compston!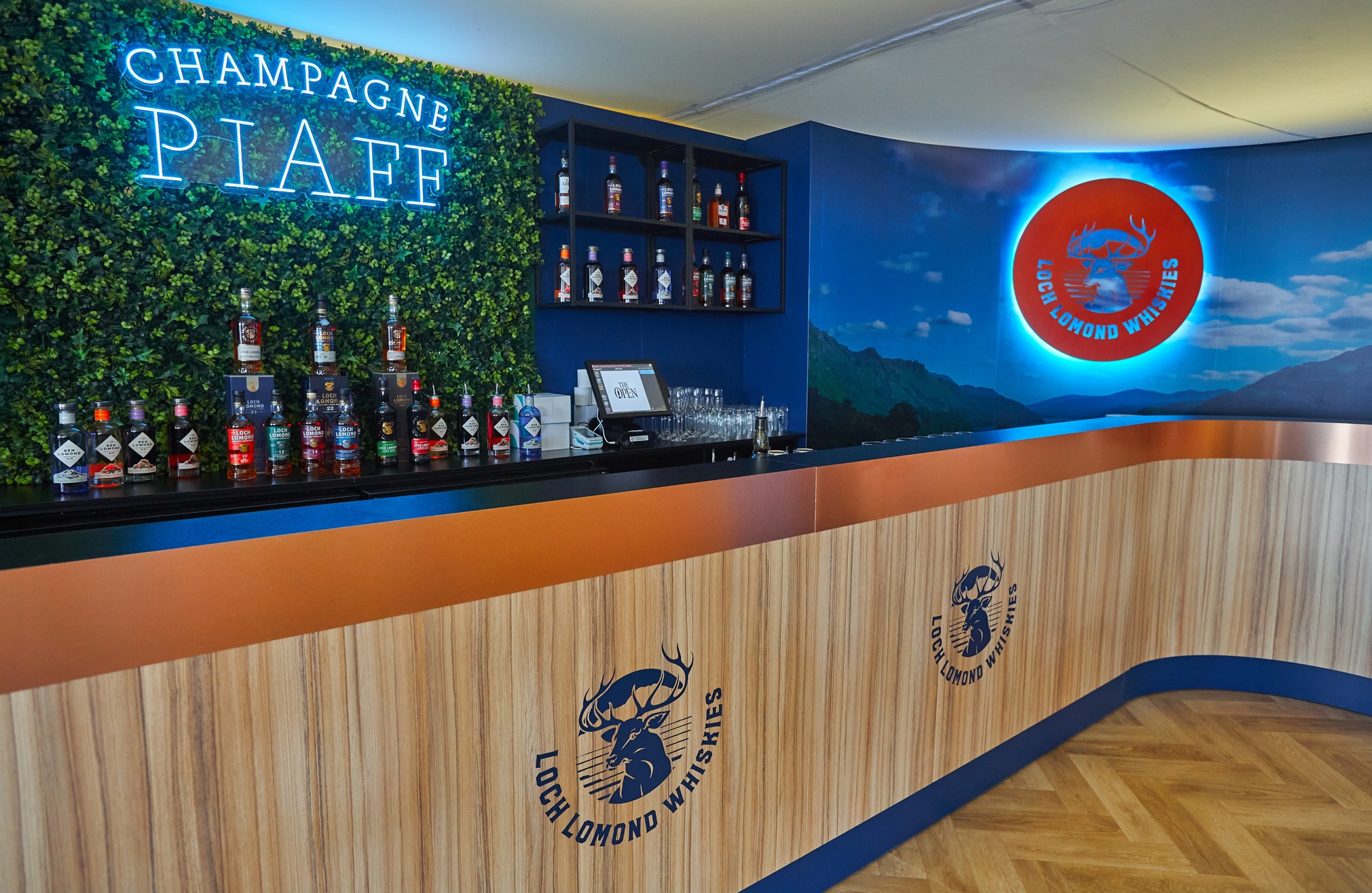 Q3 certainly ended on a high for Right Formula as a majority of our account teams were activating across Formula 1's second triple-header of the season. The famous F1 Paddock Club was up and running across three consecutive race weekends allowing guests exclusive access to the top luxury experience within Formula 1. Right Formula's account team were hard at work delivering world-class hospitality programmes for our client Pirelli within their Paddock Club Suite. Our team members hosted hundreds of VIP guests at the Belgian, Netherlands and Italian Grand Prix, inclusive of delivering a tour of the paddock, Ferrari pit lane and garages, and their historic cars for the Italian Ambassador in Belgium. With highlights ranging from penthouse views overlooking the race at Zandvoort, scheduled driver appearances from Mick Schumacher and George Russell in Monza and track tours and podium celebrations, our teams worked hard both on and off-site co-ordinating all Pirelli Paddock Club activations to provide guests with an unforgettable experience.