2022 was yet another trademark year for the sporting history books and there was certainly no slowing down for the Right Formula team in a busy Q4. Amid some exceptional sporting achievements including the finale of Max Verstappen's untouchable season, the Middle East's first ever FIFA World Cup, and the England Men's Cricket Team becoming the first ever team to hold both T20 and 50-over World Cup trophies at the same time – our activation teams were right in the thick of it.
While the recipient of Formula One Driver's Championship was a foregone conclusion for some time, our account teams working in F1 summoned the spirit of Charles Leclerc and Sergio Perez and kept pushing until the final chequered flag in Abu Dhabi, following action-packed stops in Japan, the USA, and Mexico.
However, it isn't just Formula One keeping us busy. Whether it's kicking off the Rugby League World Cup, or being out on the course in Dubai, this second instalment of the Right Formula round up will tell you about everything that we've been up to in Q4.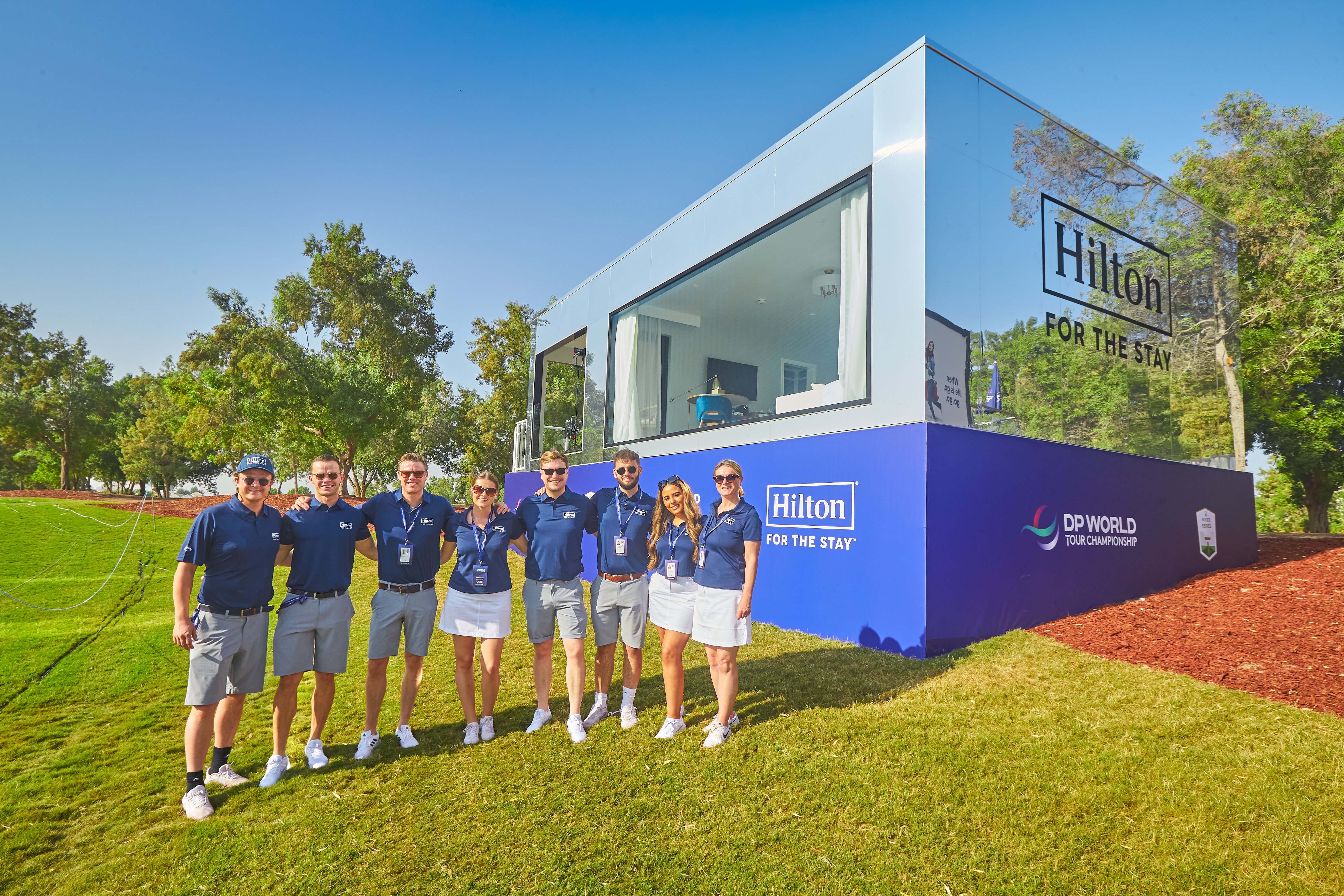 Robin Fenwick on 2022
"The growth we have seen in the industry in 2022 has been quite astonishing. At Right Formula we have seen a huge increase in sponsorship activation and an unprecedented volume of businesses interested in embarking on new sports partnerships" shared Robin Fenwick, Right Formula Chief Executive Officer.
"In part, our business has been aided by Formula One's rising global interest as I'd like to think we are one of the go-to strategic agencies in the sport. However, we've not limited ourselves to this familiar territory as we continued to increase our presence across motorsports generally, as well as football, rugby, cricket, golf, sailing, and other sports properties.
The year hasn't been without it's challenges as we have had to recruit more people than ever before in Right Formula's history; and in doing so, we haven't wanted to compromise in the quality of our team members. Equally, the price of many partnerships has increased since 2021 as we have started to come out of the pandemic, so greater levels of strategy had to be deployed to ensure our clients still receive great value for money.
Whilst this is clearly an exciting time for the business, we would be nothing without our people, so I would like to say a huge thank you to my team, who have been phenomenal in adapting to the positive internal changes, whilst going above and beyond to meet clients expectations. It has been very pleasing to see our team travelling across the globe to help conclude new commercial partnerships in sport as well as deliver some of the most unforgettable activations" Robin said looking back on the year.
Worldwide Activation
Our Aggreko account and content team were hard at work producing video content that demonstrated Aggreko's work at SailGP and The Commonwealth Games, as well as a 'Reid The Green' golfing challenge with LPGA Tour Professional, Mel Reid. Aggreko's Sail GP animation video received BAFTA Albert certification acknowledging its carbon neutral production - the first ever sport and commercial video to receive this recognition.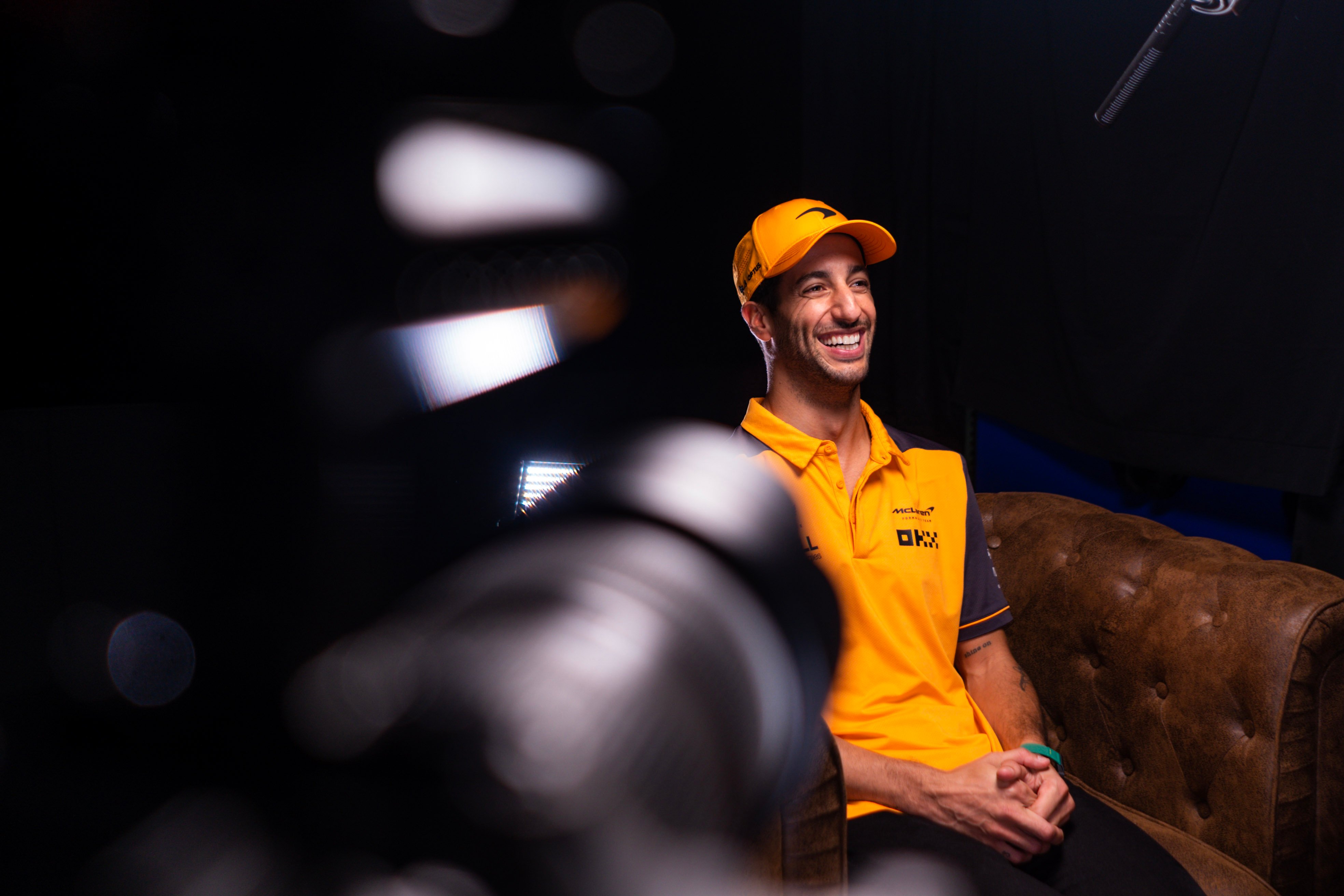 Our Splunk activation team lead the creative direction and production for episodes five and six of Splunk's Art of Data series with McLaren Racing. Featuring Daniel Riccardo, Lando Norris and the wider McLaren team, the episodes demonstrate the important process of collecting and analysing telemetry data in real-time so McLaren Racing and their Esports team McLaren Shadow, can make fast, accurate decisions on and off track that can help them improve performance throughout the F1 season.
From the red carpet to the desert paradise of Abu Dhabi, the Bang and Olufsen team had an eventful final quarter of the year. At the final F1 showdown in the UAE, the team activated at the world-renowned Dubai Mall offering visitors the chance to win tickets to Abu Dhabi Grand Prix at a 3-day sim racing competition. This was followed by a media day featuring interviews, garage tours, and a motorhome dinner with Williams Racing driver, Alex Albon. They were also in action at this year's Autosport Awards with B&O's sponsorship of the Moment of the Year, conducting interviews on the red carpet and gifting out very popular prizes to some lucky ceremony guests. It's been an exciting finish to the year for the B&O team after producing a top performing four-part Race Tracks content series for Bang & Olufsen's social channels utilising their partnership with Williams Racing.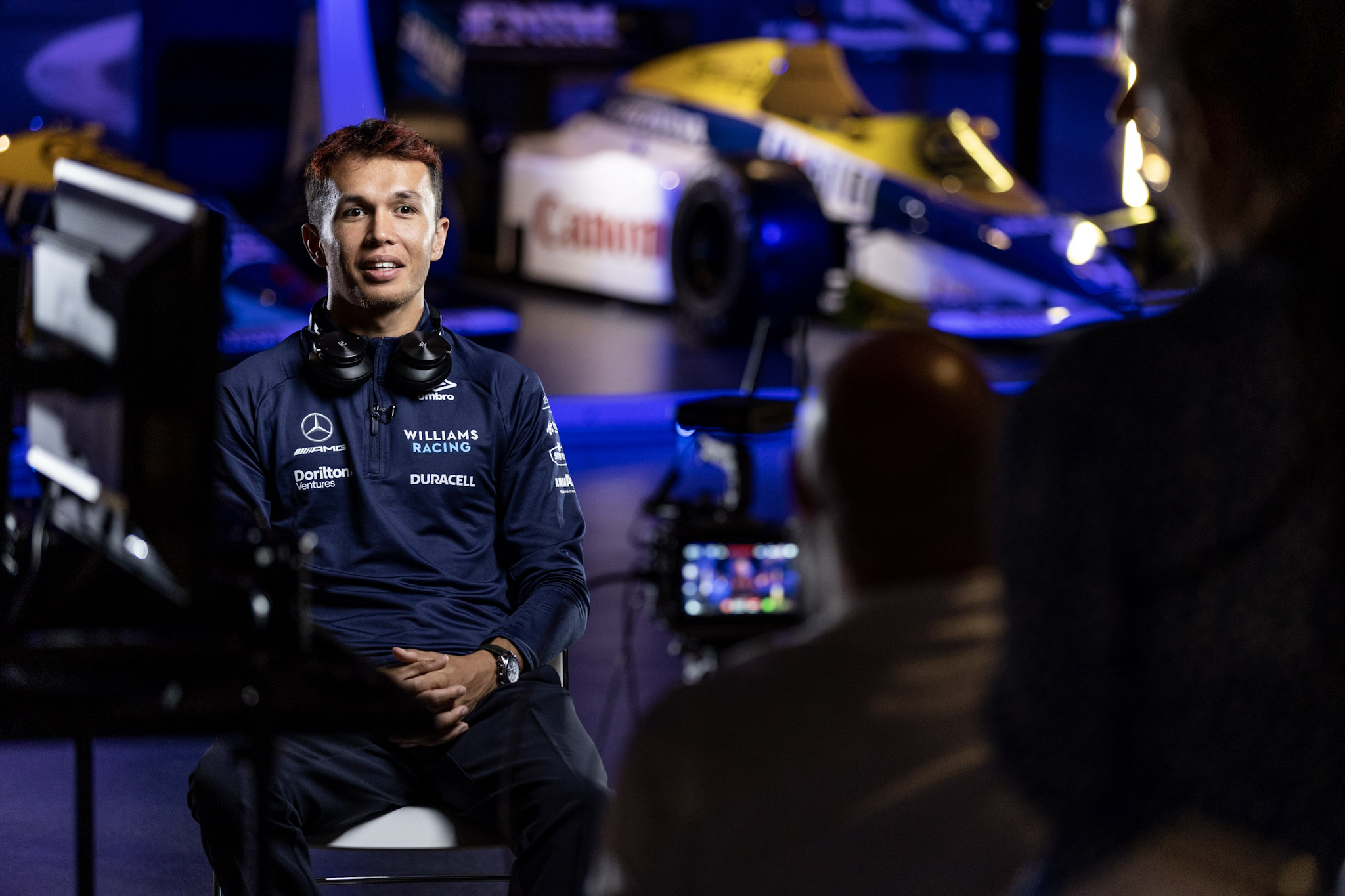 After a non-stop summer of bespoke hospitality programmes and triple headers, the effort from our Pirelli Paddock Club team continued to be world-class as they activated across five of the final Grands Prix's of the season. From Japan through to our largest guest programme of the year in Abu Dhabi hosting 102 guests, the team lead all race-weekend experiences including tours of the Ferrari and Alpha Tauri garages, VIP circuit walks and pit gantry experiences, and nine driver appearances inclusive of Max Verstappen and Pierre Gasly. One of the standout races for our team and guests was the Mexico GP, which featured a unique viewing platform at Foro Sol with a direct view into the stadium. The atmosphere here was electric, with lounge activations ranging from live DJ sets, bespoke merchandise painting from the artist Vazabase and Mexican inspired culinary stands of tacos and Patron cocktails.
This year Right Formula were delighted to broaden our reach across the sports industry, as we added the re-scheduled Rugby League World Cup to our portfolio. The Rugby League World Cup 2021 was the largest standalone sporting event of the year in England, hosting matches in the Men's, Women's and Wheelchair categories, culminating in an epic finals weekend. We were pleased to activate on behalf of our client Vodafone Business, who utilised their aligned brand values with the RLWC to promote one of the most inclusive and diverse sporting events of the year. During October 2022, our Vodafone Business account team successfully activated a first-class match-day programme for all guests of the Vodafone Business Lounge, including a private Q+A session with ex-professional Rugby player, and Vodafone Business Ambassador Jason Robinson, and the Rugby League World Cup Chief Executive Officer, Jon Dutton, hosted by one of Right Formula's team members.
One of our final activations of the year took place at the DP World Tour Championship in Dubai, where our account team brought to life two brand new concepts, A Stay On The Green by Hilton and The Hilton Lounge on the 15th Green of the Earth Course at Jumeirah Golf Estates. From concept to creation, Right Formula were responsible for producing a fully functioning replica hotel room of the Hilton Imperial Dubrovnik, in which guests could stay overnight on the course and experience the full Hilton end-to-end guest journey with uncompromised views of the green. TV personality and golf fanatic, Chris Hughes, and 2023 Ryder Cup Captain, Luke Donald, were among the first to experience this unique overnight stay, followed by Hilton Honors members and media. Guests received premium dining experiences, bespoke Hilton cocktails, complimentary green-side massages and the best seats in the house; Right Formula were proud to be a part of this money-can't-buy experience.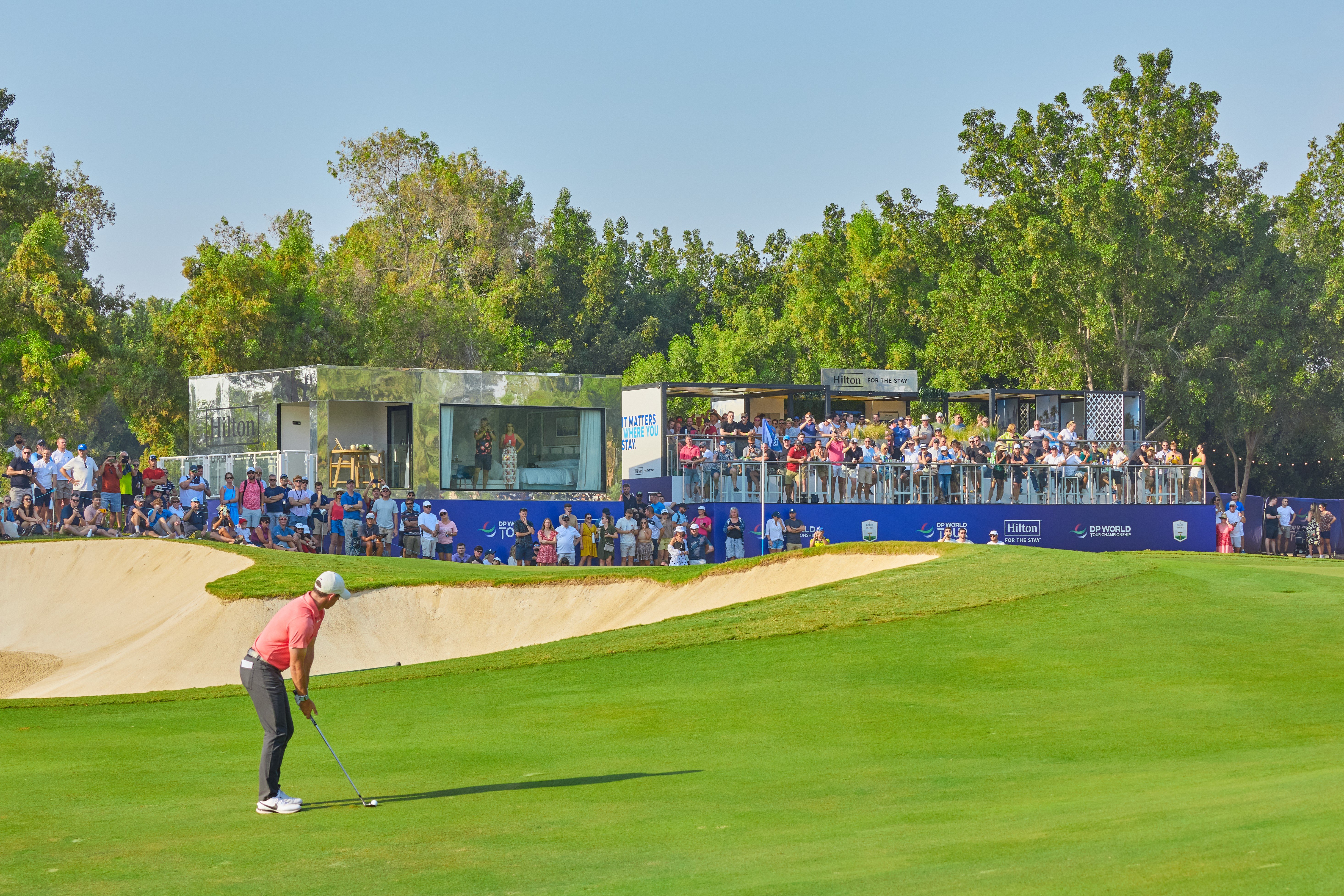 The team working with Craft 1861 had some respite from events in Q4 following launches in 2022 with ROKiT Venturi Racing in Formula E, as well as MotoGP and the Pramac Racing team which featured sizzle reels, wellness events, and media activity. But the hard work hasn't stopped, the team are busy planning ahead for what is set to be a thrilling and demanding 2023.
Forming Strategic Partnerships
At Right Formula, we strategically consult with brands to create meaningful and relevant partnerships in sport that act as fuel to solve their toughest marketing challenges. Data and insight sit at the forefront of how we operate, as to deliver outstanding outcomes, a true understanding of how audiences think and act is crucial.
2022 has been a successful year for the commercial team at Right Formula and was kicked off with the official announcement of Craft 1861 joining MotoGP and Maserati MSG Racing as their official wellness partner. Right Formula simultaneously worked with Jack Daniel's to rationalise their entry into Formula 1 and worked with McLaren to create a culturally relevant and impactful partnership to highlight the importance of responsible drinking. In the latter months of the year, Right Formula acted as Cato Networks' strategic partner to create an innovative partnership with the Porsche Formula E team to elevate their IT security processes.
The commercial team has also been busy identifying other sports properties such as cricket, where using data and insights we identified and delivered a partnership between Naked Wines and Edgbaston ahead of next year's Ashes, as well as the IT20 vs New Zealand. "It's been a truly exciting experiment for us in performance-led sponsorship which is revealing promising early results." Tom Benn, Head of Acquisition at Naked Wines, stated. "Right Formula were of course invaluable in bringing the whole thing together. They correctly identified Edgbaston as a perfect fit for what we were trying to achieve, then managed the conversation to make reaching a mutually beneficial partnership smooth and easy. Engagement and interest are already above our expectations and we are confident that the partnership will convert into a strong level of sign-ups as the partnership progresses."
Our data-driven approach to sports marketing has been the backbone of all our success in 2022 and 2023 will see Right Formula go above and beyond to deliver results for our clients.
Robin Fenwick on The Year Ahead
"Looking to the future, Right Formula is already on an encouraging and exciting path. One which will see us work with more brands and sporting properties than ever before. We have also expanded our capabilities in areas such as Strategy, Digital, Design, Creative, Sustainability, Content and Communications to ensure we can deliver the very best results in 2023. Finally, a big focus will be expanding our presence abroad, starting with the US, we know that gaining market share against already established agencies won't be easy, but given the growing interest in Formula One from the US market and our expertise in the sport, it's a near perfect time to make our move.
May I take this opportunity to thank everyone that has supported Right Formula this year in one way or another, it is truly appreciated. I wish you all a Merry Christmas and a Happy New Year" – Robin Fenwick, Right Formula CEO.