Right Formula was selected by global IT leader, NTT DATA, to manage activations at The 151st Open Championship
Right Formula curated in-person hospitality experiences at The Open Championship for over 400 NTT DATA guests
NTT DATA joins Right Formula's growing roster of global golf clients
Global sports marketing agency Right Formula delivered a successful summer of sport with newest golf client NTT DATA, after winning a competitive tender earlier this year to activate the brand's sponsorship with The Open Championship.
Throughout the year Right Formula delivered a variety of event activations for NTT DATA, culminating in on-site VIP hospitality management at the 151st Open Championship held at Royal Liverpool Golf Club, where the leading Japanese technology company was the Official Patron and IT Provider.
Leveraging its deep understanding of the golf landscape, Right Formula curated captivating in-person experiences to amplify NTT DATA's presence at The Open Championship, with a focus on delivering unforgettable hospitality experiences for over 100 guests each day.
The partnership sees Right Formula expand its presence in golf having already delivered various impactful activations for existing clients Loch Lomond Whiskies, Aggreko, Genesis, Ben Lomond Gin and Hilton Hotels, including the multi award-winning A Stay on The Green activation.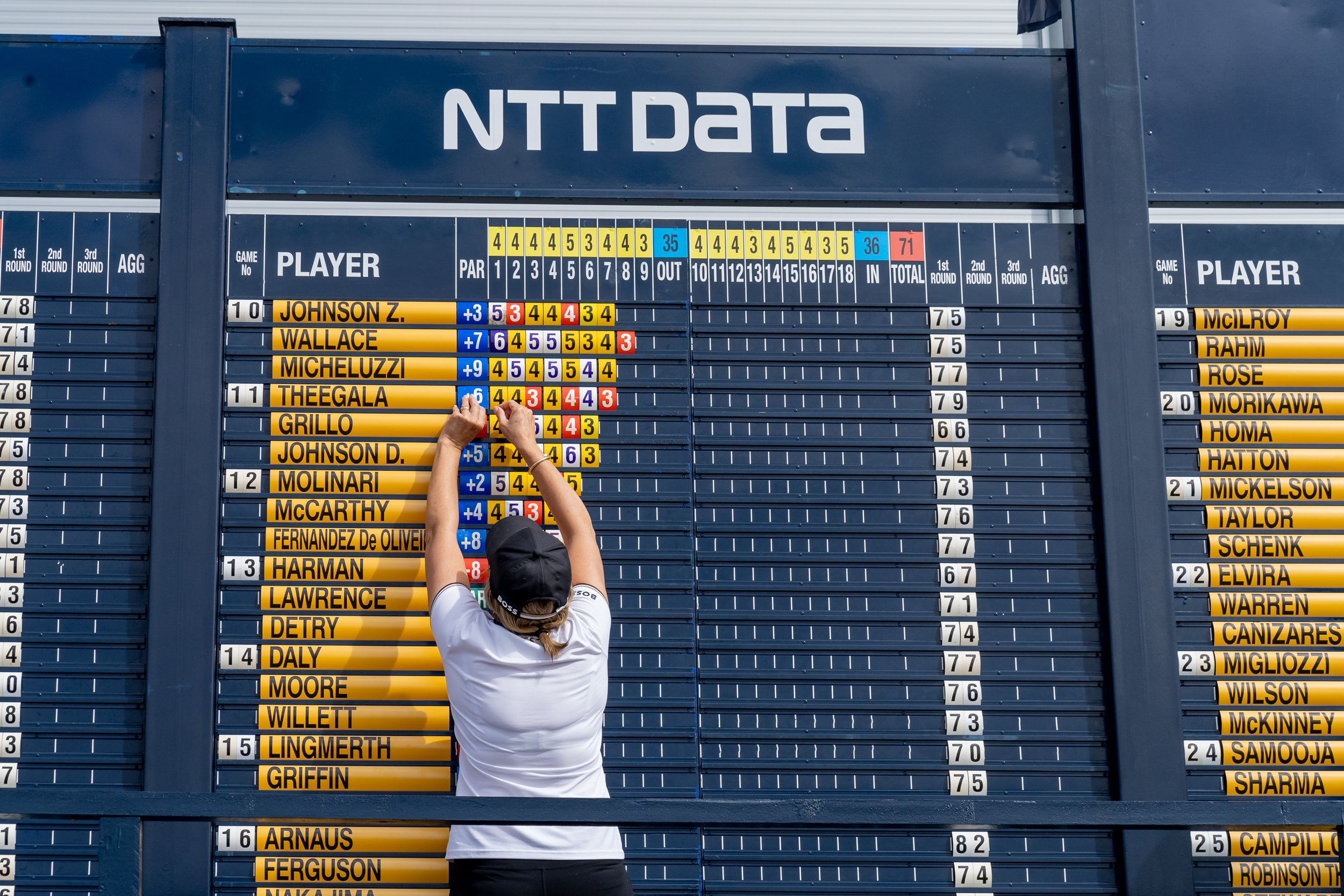 "We were delighted to be working with NTT DATA to activate this highly prestigious partnership with The Open Championship this year at Royal Liverpool", said Robin Fenwick, CEO and Founder of Right Formula. "By combining our expertise in sports marketing and experience working with B2B technology brands, we were able to deliver a truly remarkable human-first experience through golf that resonated with NTT DATA's key stakeholders attending the event."
"It was fantastic to have an award-winning agency like Right Formula on our side to enrich our partnership with The Open Championship," said Paula O'Connell, Associate Director, EMEA Events and Sponsorship at NTT DATA. "Right Formula's impressive experience in golf undoubtedly elevated our engagement with our guests by delivering an intimate and unforgettable experience that showcased our shared values of excellence, innovation, and passion for the game."
ABOUT RIGHT FORMULA
Right Formula is an award-winning Global Sports Marketing Agency that handles all aspects of sports sponsorship to ensure that chosen partnerships deliver against their desired objectives. The agency was founded in 2009 on the principal of being indispensable to our clients by employing some of the best industry talent. Right Formula comprises over eighty team members across commercial, consumer activation, events, hospitality, internal engagement, communications and sustainability, with a variety of brand clients including Aggreko, Bang & Olufsen, Casio, ExxonMobil, Hantec Markets, Hilton Hotels, Loch Lomond Whiskies, NTT Data, Oracle, Pirelli, Qatar Airways, SAP, Splunk, Stoli Group and Vodafone.
ABOUT NTT DATA:
NTT DATA – a part of NTT Group – is a trusted global innovator of IT and business services headquartered in Tokyo. We help clients transform through consulting, industry solutions, business process services, IT modernization and managed services. NTT DATA enables clients, as well as society, to move confidently into the digital future. We are committed to our clients' long-term success and combine global reach with local client attention to serve them in over 50 countries.