Barbados - Global sport marketing agency Right Formula has expanded its global reach with the launch of Right Formula Caribbean, a brand and experiential focused team based in Barbados.
The strategic partnership with Barbados-based brand consultancy Dakota Ross will result in their major shareholders Kodi Lewis, Luis Fuentes, and Alex Weetch heading up Right Formula Caribbean.
The partnership was formed around a shared core passion for sports and its powerful role in driving growth in people and businesses alike. One of the primary goals is to focus on keeping top talent and improving performance across the Right Formula Group.
Through the combined expertise in strategy, sports activation and sustainability, the goal is to create sports events and experiences that are more meaningful and impactful. It also presents a unique opportunity to bring the biggest names in sports and business to signature Right Formula promoted events in the region.
The new strategic partnership further expands Right Formula's geographical reach following the recent launch of the agency's first office in New York, USA.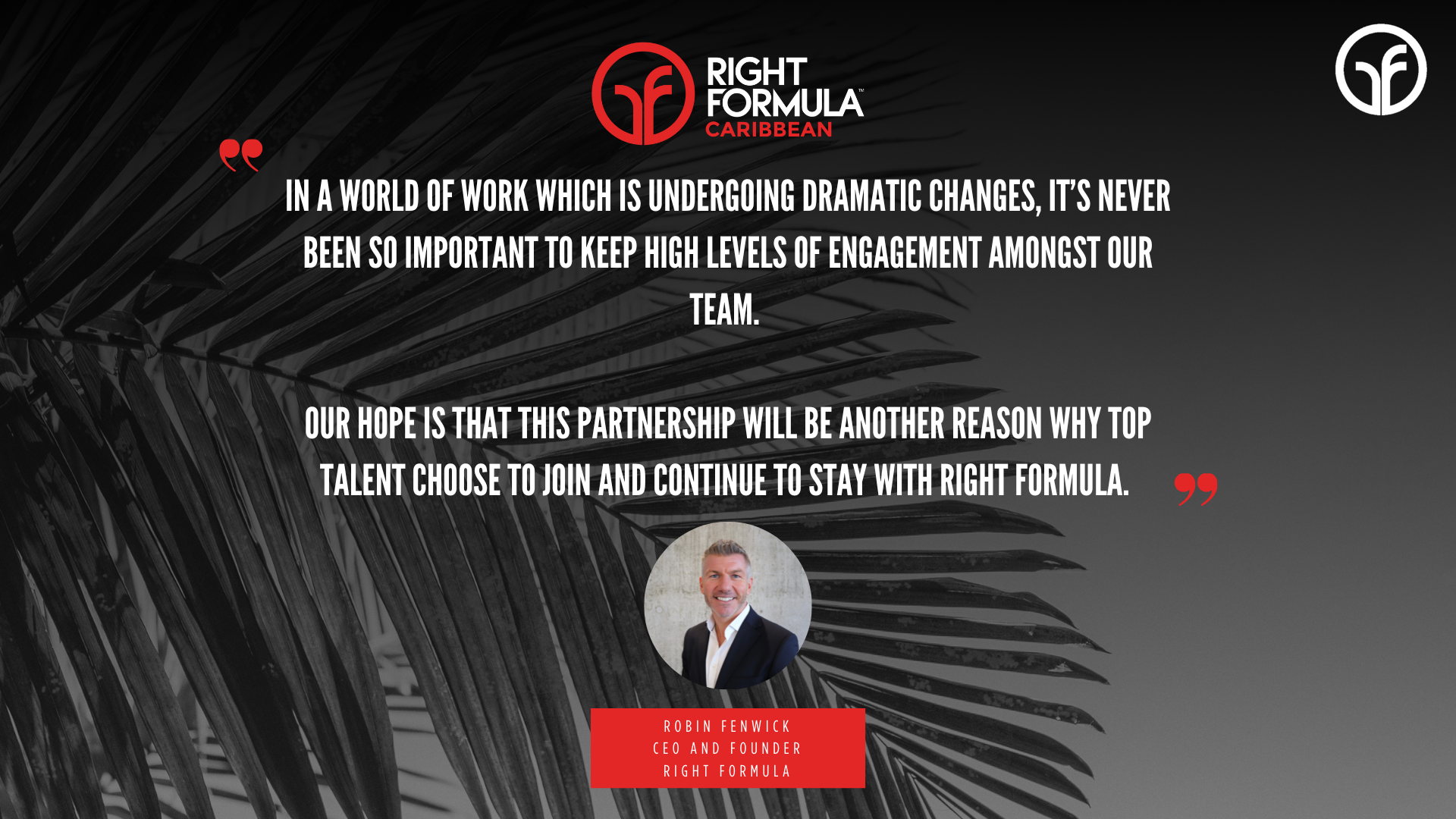 Robin Fenwick, CEO and Founder, Right Formula
"Right Formula is always looking to expand geographically, whilst also providing a diverse range of services, but we must be meticulous about those who partner with. In Dakota Ross, led by Kodi Lewis and Alex Weetch, we found all the right ingredients to not only expand our work to a new region, but also provide something different to our team members.
"In a world of work which is undergoing dramatic changes, it's never been so important to keep high levels of engagement amongst our team. Our hope is that this partnership will be another reason why top talent choose to join and continue to stay with Right Formula. I'm very much looking forward to combining our passion for sports, as well as personal and professional development to provide new meaningful experiences to a wide range of individuals and businesses."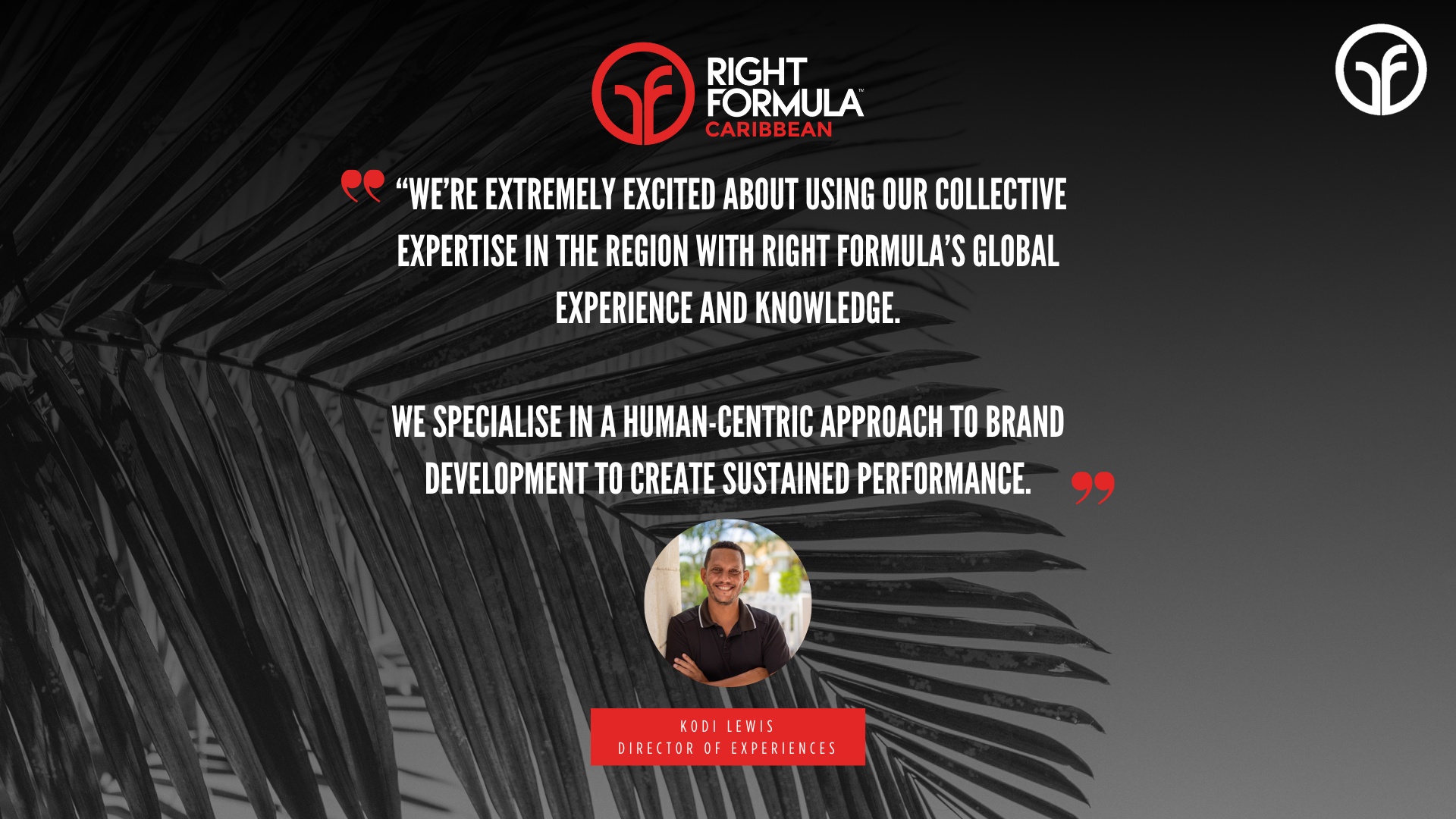 Kodi Lewis, Director of Experiences, Right Formula Caribbean
"We're extremely excited about using our collective expertise in the region with Right Formula's global experience and knowledge. We specialise in a human-centric approach to brand development to create sustained performance.
"Since we began discussing the idea of Right Formula Caribbean, it has been a personal ambition of mine to bring this to life in an impactful way, so I'm delighted we're able to announce this news today and start delivering some incredible activities in the region."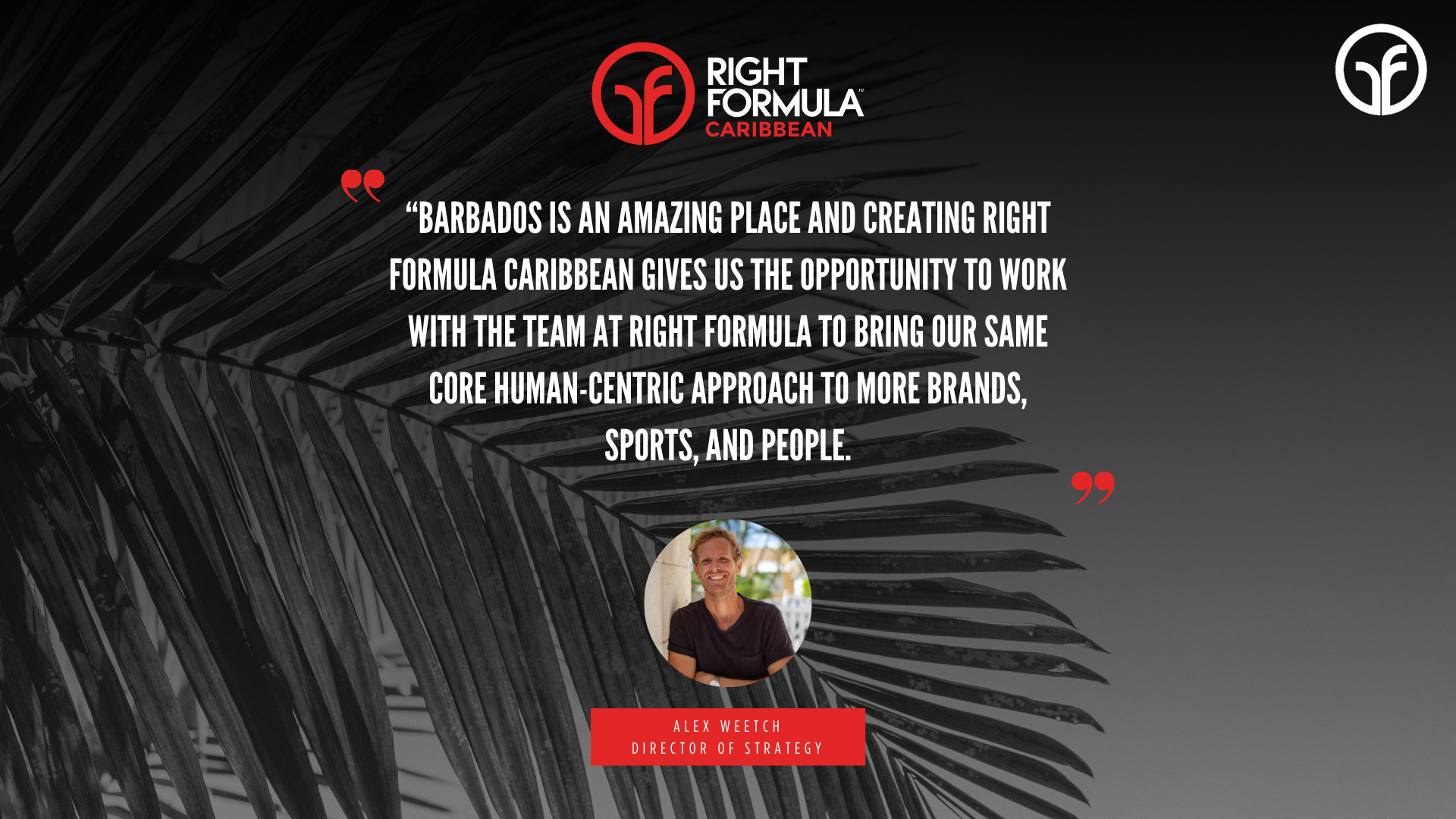 Alex Weetch, Director of Strategy, Right Formula Caribbean
"Barbados is an amazing place and creating Right Formula Caribbean gives us the opportunity to work with the team at Right Formula to bring our same core human-centric approach to more brands, sports, and people.
"We look forward to combining our passion and purpose, helping brands better connect on a human level with their target audiences. Right Formula Caribbean is a great opportunity to make Barbados the Caribbean hub for sports hospitality and events."