The world of social media is continually evolving. From shifting Facebook algorithms and fast-growing platforms such as TikTok, to the rise of short-form content and most recently Elon Musk's $44 billion takeover of Twitter, it's become imperative for marketers and businesses alike to keep their finger on the pulse and stay up to date with the latest digital developments and consumer trends.
What makes social media such a staple marketing tool isn't just the brand awareness opportunities it offers or the potential to drive sales and leads, but the fact it's free. Creating a LinkedIn or Facebook account costs nothing, nor does posting a tweet or publishing content that has the sole purpose of promoting a service, product or idea to prospective customers. At its most basic level, social media is free marketing.
However, such is the growing popularity and accessibility of social media that it's become over-saturated in recent years. With an estimated 4.7 billion people using social media in 2022, representing over half the world's population at 59%, Instagram and Twitter feeds are now cluttered with all kinds of content that can make it challenging to rise above and get your message heard.
Which begs the question: how do you cut through the noise?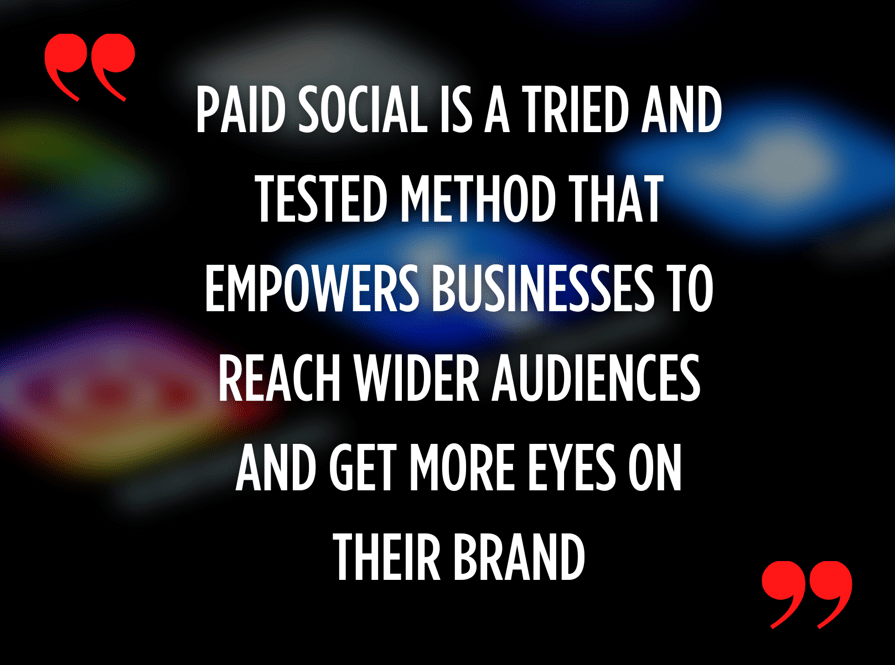 A great place to start is paid social. For reasons explained above, social media is now a pay-to-play landscape where in order to accurately deliver brand messaging to a target audience, businesses not only need a good strategy in place that involves organic activity and engaging content but also the budget to amplify it beyond their existing followers. It's because of this trend that social media ad spend is projected to rise to over $173 billion in 2022 from the $154 billion that was spent in 2021, with video ad spend also expected to increase by 20.1% to over $24 billion.
The necessity for social media advertising varies from business to business. At Right Formula, we work with a number of clients on paid social strategy and storytelling to help deliver on the objectives of their sports partnerships, whether it's boosting brand and product awareness in Formula E, increasing fan engagement and loyalty in Formula 1, or even announcing new partnerships such as Hantec Markets and Haas F1 Team's recent collaboration. While no two clients' requirements are the same, what's clear is that there is a growing symmetry between sports sponsorship and "storytelling through digital media" that brands ought to be taking advantage of, as highlighted in a recent report by Deloitte.
With that in mind, advertising tools such as Facebook Ads Manager – responsible for a quarter of all digital ad spend in 2020 – and LinkedIn Campaign Manager allow marketers to create custom social media ads suited to their business goals and geared towards return on investment. It starts with selecting a relevant campaign objective followed by setting a budget and creating target audience segments. Here, businesses use market research to identify the type of people they want to advertise to based on location, age, gender, demographics and interests, and how broad or narrow they want the audience to be. There are pros and cons to both approaches, however going too broad may result in showing ads to people with little interest in your product and diluting the message, while going too narrow could make the target audience too small to be effective. There's a balance to be found.
Then there's the ad creative itself. The key to a successful paid social campaign is ensuring the content is highly engaging – think attention-grabbing images and videos, snappy headlines and a clear call-to-action – as well as optimised for the platforms the ads are being delivered to, be it Instagram Explore, Facebook Stories or the LinkedIn feed. While selecting the right campaign objective and creating a well-balanced target audience is important, ensuring ads are captivating and communicate a clear message is essential to getting noticed and driving results.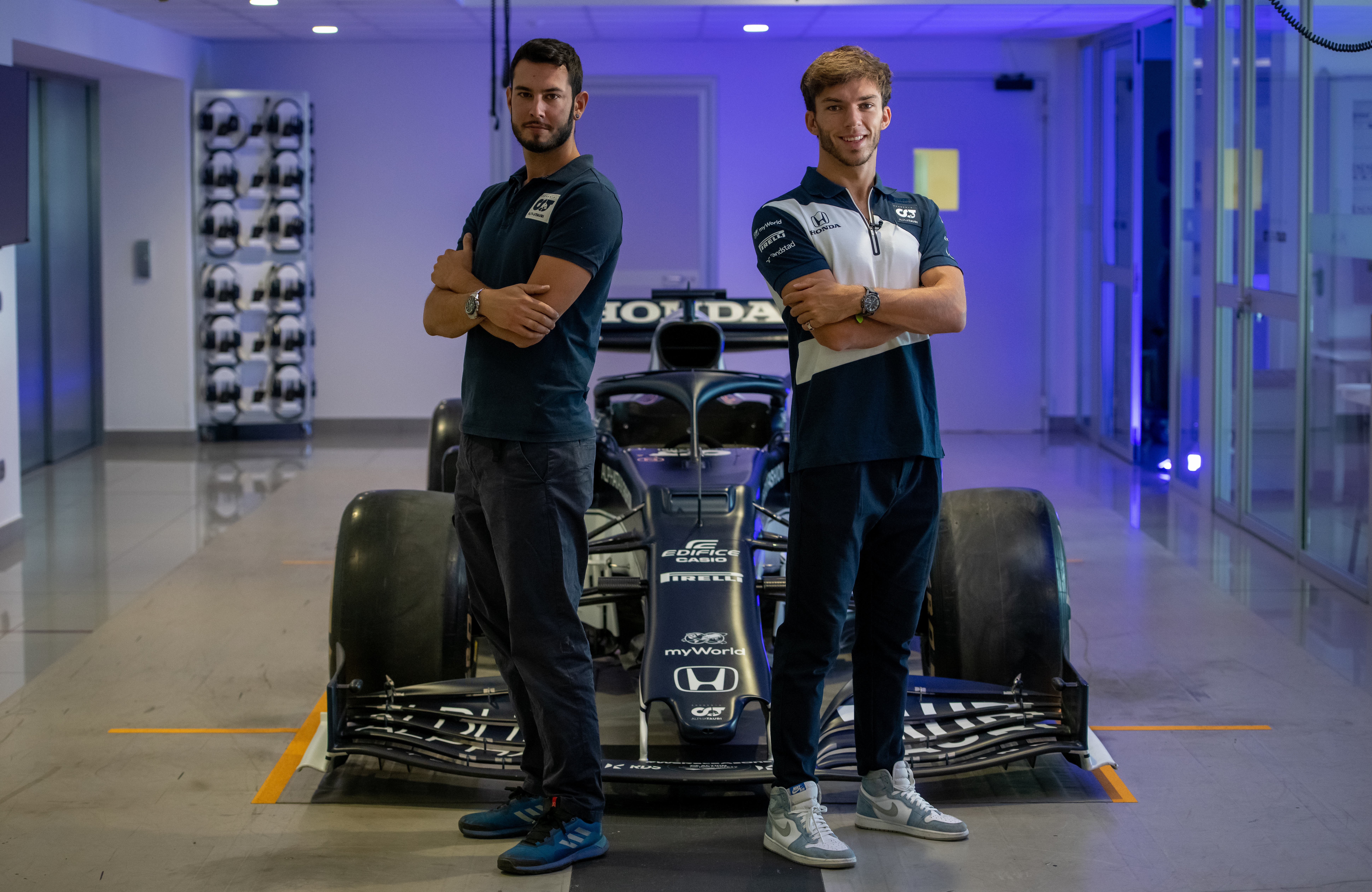 There are various other features of social media advertising that businesses can greatly benefit from to achieve their objectives: A/B testing allows you to make minor adjustments to campaigns – static vs video, weekday vs weekend, male vs female – to compare results and improve performance, while lookalike audiences help to target ads to people with similar demographics and interests to existing followers.
These tools proved particularly useful in our work with Casio EDIFICE on their partnership with the Scuderia AlphaTauri F1 Team during the 2021 season. Ahead of the launch of three new collaboration watches, Right Formula was tasked with delivering a three-month digital campaign with a compelling narrative to build interest amongst Asian F1 fans and generate sales post-launch. The result was an eight-part episodic content series featuring Yuki Tsunoda and Pierre Gasly that achieved over 51 million in reach and 85,000 website clicks across Facebook and Instagram, with Casio selling out on all three watches in a matter of weeks.
Paid social is a tried and tested method that empowers businesses to reach wider audiences and get more eyes on their brand, in turn increasing awareness of what they are selling to convert prospects into customers. In this new digital era where the goalposts are constantly moving and organic social is no longer enough, sponsors looking to boost online presence and meet their goals through sports partnerships must harness the power of paid advertising. And we're here to help.
Glen is a Social Media Manager at Right Formula. For any questions or support with digital, social media or content, get in touch at glen.durrant@rightformula.com or via our website: https://www.rightformula.com/contact-us/